Our PEFC certified regional log wood is processed to premium sawn timber using modern saw technology. Optimized cutting ensures the most efficient usage of each log. The profiling technology with circular saw cut grants sice accuracy, cutting precision and smooth surfaces.
We supply our clients worldwide in the fields BSH (laminated timber), CLT (cross laminated timber); KVH (solid structural timber), panels, planed timber, packaging and pallets using fresh, technically dried and surfaced sawn timber.
In our state of the art sorting plant our trained employees provide consistent high quality standards through visual sorting. By request, the sorting according to CE-strength grading can be performed as well.
Using the Weinig technology, our planing mill processes technically dried and sorted sawn timber into planed timber of high quality and certified profiled boards for wall and ceiling areas. The production and sorting take place following the strict quality guidelines defined by the VEH.
Our contact persons.
Do you have any questions concerning our products? Our sales team is at your service.
From the tree trunk to the finished product – directly from the producer: our timber market offers a wide range of timber products – for business customers as well as private customers. According to our motto "Everything from one source" fittings, timber connectors and wood preservatives can be obtained as well. Commercial products, such as OSB (oriented strand board) complete our product range.
Are you looking for sellers? Not with us – With expert consultation, Robert Moser can support you realizing your project and can advise you on the purchase of: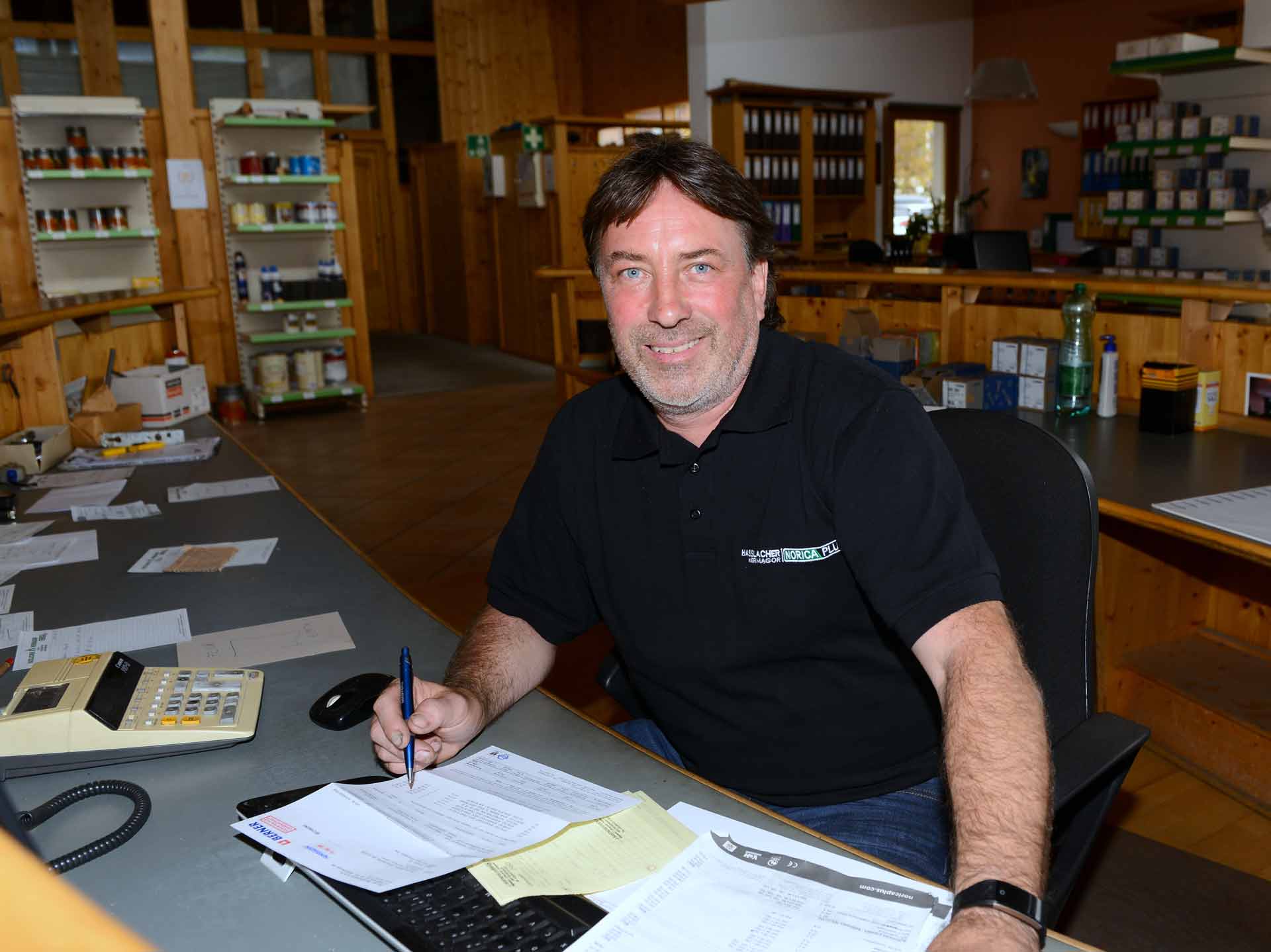 Sawn timber fresh and dried – rough sawn or surfaced